Research
I am a doctor in computer science working as a researcher at the West University of Timișoara.
On this page you can find a list of my research interests and my published papers. Also, you can find a link to my Ph.D. thesis and tools that I have developed.
Research Interests
As a computer science professor and researcher, I am passionate about artificial intelligence and its related fields, including machine learning, neural networks, and image processing. My extensive research in these areas has led to the publication of several papers and my Ph.D. thesis, for which you can find abstracts below.
In addition to my past research, I am currently working on an exciting project involving Tesseract OCR technology to transliterate old Romanian documents, called ROTLA. This project aims to develop a highly accurate OCR model and automate the process of transliterating national heritage documents.
More on ROTLA
If you're interested in learning more about my research or collaborating with me on a project, I'd love to hear from you. Feel free to get in touch with me.
Go to the contact form
PhD Thesis
In March 2022, I achieved a significant milestone in my academic career by successfully defending my Ph.D. thesis. My thesis focused on designing a nature-inspired simulator to model wind patterns and forecast cloud movements.
Over the course of many months, I spent countless hours poring over the literature, researching different methodologies, developing models, and testing and comparing results. This was a challenging but highly rewarding experience that has expanded my knowledge and expertise in the field of computer science.
I am proud to have accomplished this significant feat and look forward to continuing to contribute to the field of computer science through my research and teaching endeavors.
West University of Timișoara
Department of Computer Science
Cloud Movement Forecasting based on Wind Modeled from Satellite Imagery and a Modified Flocking Algorithm
Marius E. Penteliuc
Faculty of Mathematics and Computer Science
Department of Computer Science
West University of Timișoara, Romania
marius.penteliuc@e-uvt.ro
Abstract — Photovoltaic (PV) panels are increasingly used for generating power by transforming Sun irradiance into electric output. Transient clouds are absorbing irradiance and passing over a solar farm greatly affects its power production capability. PVs operate at their maximum capacity only when exposed to clear skies. Because of this PV output is variable and PV plants are hard to integrate into the power grid. Identification and forecasting of cloud movement are crucial for operators to take appropriate actions to meet energy demand such as starting backup generators and compensating with power reserves. Many methods rely on ground cameras and sensors, or satellite imagery, but they lack granularity, generalization, and assume idealistic linear motion of clouds over long distances. In the thesis, I propose and describe a solution to forecasting short-term cloud movement using only data obtained from satellite imagery without the need for gathering auxiliary information from other sources. It is based on a nature-inspired flocking behavior simulator and produces granular forecasts of cloud positions for the entire scene. It also generates a wind map that covers the scene and is continuously updated with each forecast. The algorithm is tested for scalability on multi-core CPUs and GPU cards, and performance is compared to a feed-forward back propagation neural network trained to forecast cloud movement from satellite imagery. The proposed solution provides short-term wind and cloud forecasts of up to several hours while being lightweight and using fewer resources than a compared neural network. The scalability of the implementation is tested and the speed-up values are up to 1000 times. Future development into a web service and the possibility to utilize images from all-sky cameras is discussed.
Tools
One of my greatest passions as a computer science researcher is building custom tools to aid me and my colleagues in our work. Over time, I have developed several such tools that have proven invaluable in my daily tasks.
The tools below are open-source and available on GitHub for anyone to use. I invite you to check them out and see how they can help streamline your work processes. Additionally, I welcome contributions from anyone interested in improving the functionality and usability of these tools.
Together, we can continue to push the boundaries of what is possible in the field of computer science and make meaningful contributions to the wider research community.
Transliteration Playground
A playground to test the OCR recognition model that we built for the ROTLA project, and it's transliteration ability. It features a simple interface that allows you to upload a PNG or JPG image, mark regions, recognize them using our model, and copy the transliterated text.
Try the web app
View the source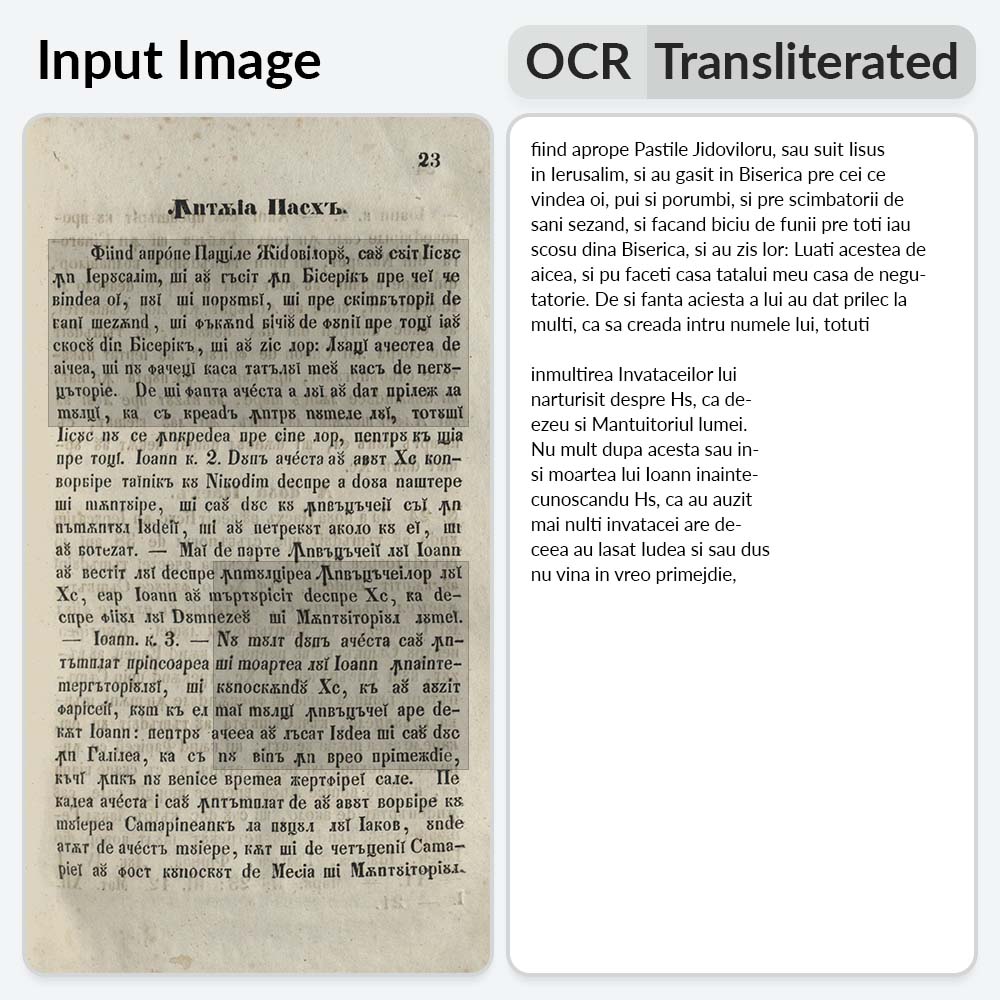 Box Editor for Tesseract
A free web-based app that lets you edit Tesseract OCR LSTM box files in WordStr format. The app features automatic text line detection, tools for adding, editing, and deleting bounding boxes, and alphabet-based character highlighting. Additionally, the app automatically sorts the bounding boxes column- and row-wise for uploaded and generated box files.
Try the web app
View the source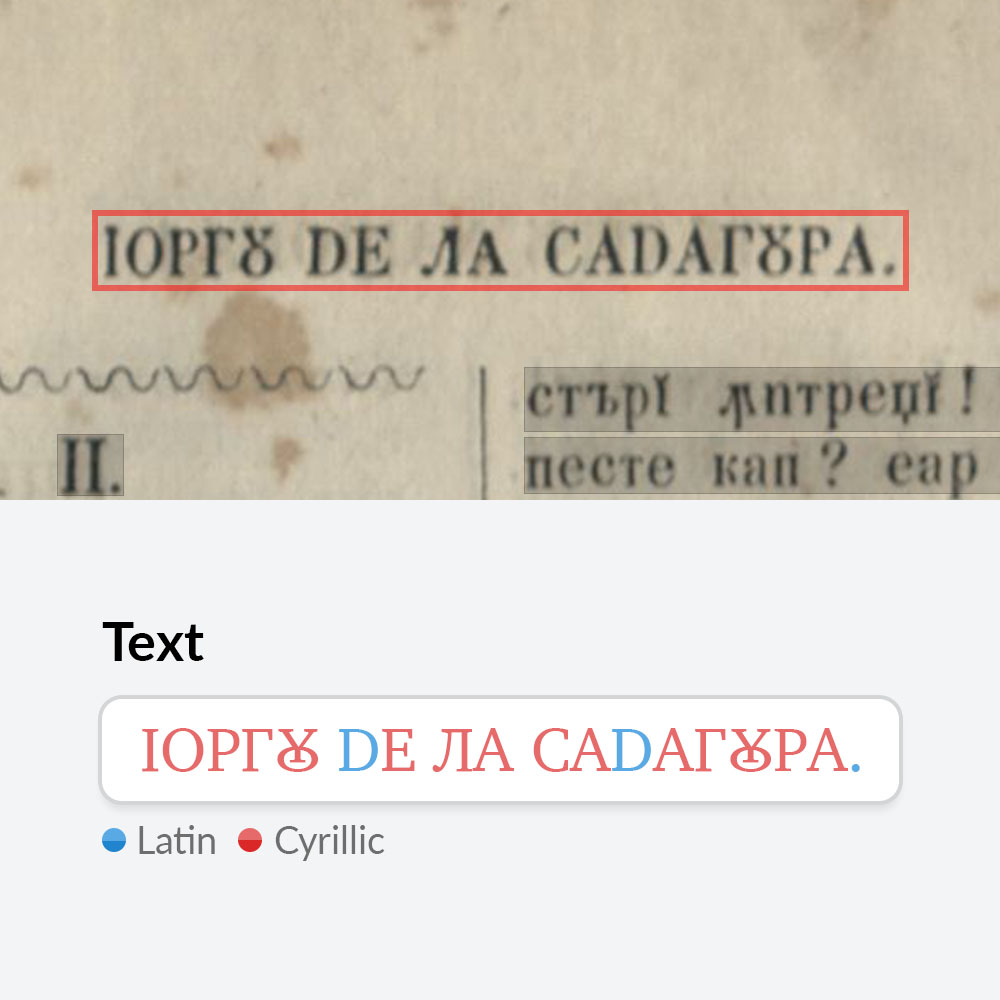 Transliteration Words Pairing
A free web-based app that lets you pair words from two different languages. It features a simple interface that automatically retrieves whole words from a box file and lets you pair them with words from another language. It allows downloading a word list and a dictionary with the paired words in JSON format.
Try the web app
View the source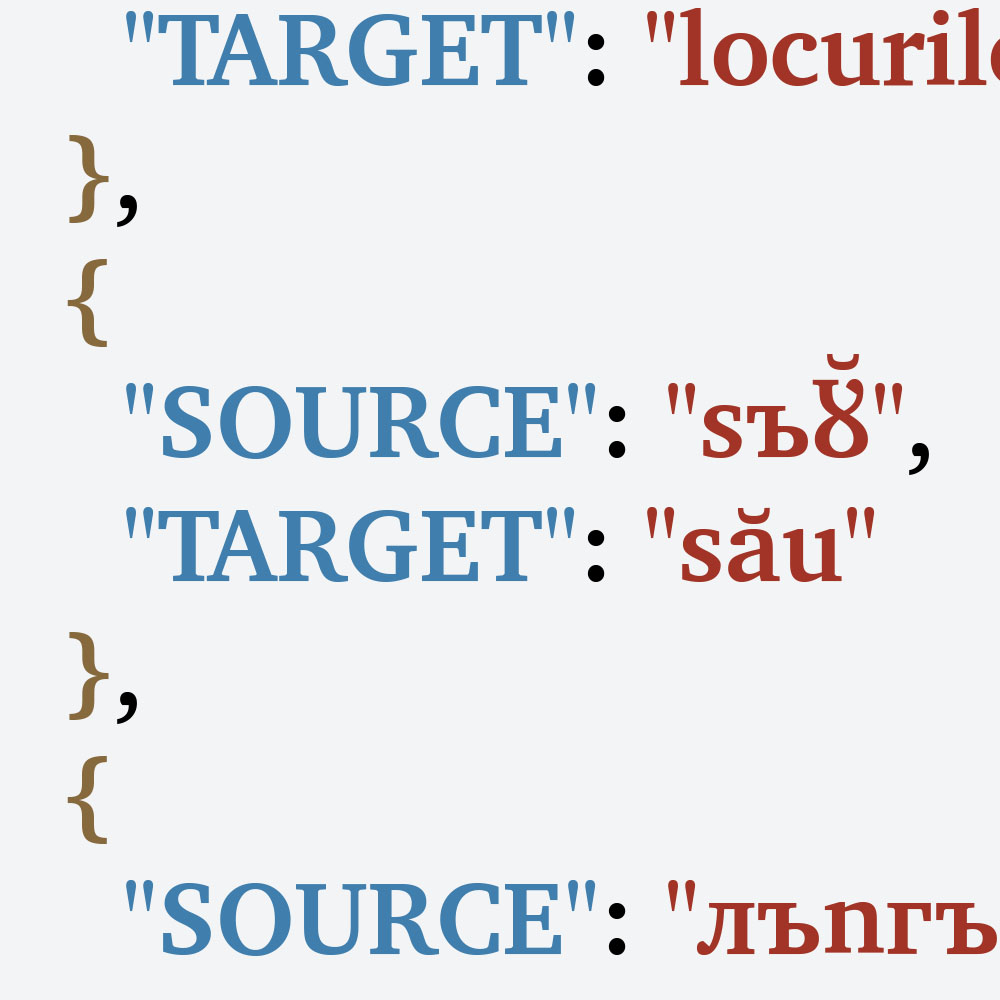 Published Papers
Throughout my career as a computer science researcher, I have had the privilege of publishing several papers in esteemed academic journals and conference proceedings. These papers cover a range of topics, including artificial intelligence, machine learning, and image processing, among others.
I am proud to have contributed to the advancement of knowledge in these fields through my research, and I invite you to explore the abstracts of my published papers. Each paper represents a unique perspective and a significant contribution to the broader conversation around cutting-edge research and innovation.
Whether you're a fellow researcher, a student, or simply interested in learning more about the latest developments in computer science, I hope you find these papers informative and engaging.
Full Text

21 MB
---
---
---
---